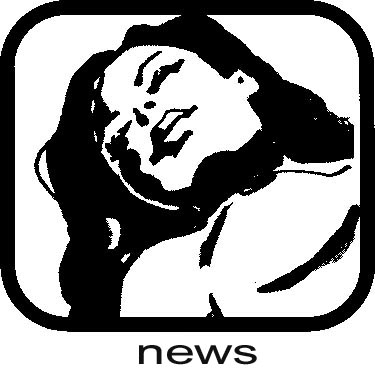 dOn'T eXpEcT mUcH iN tHe wAy oF nEwS!
News - November 6, 2003
Hair Stylistics is playing a live show with Merzbow and Bastard Noise (among others) on December 29 at The Loft.
News - September, 2002
Was sent this lovely summation of Masaya Nakahara's MTV hit video 'Up The Cuntry':
"Starts off with a bunch of topless women of different ethnicities on the beach near the golden gate bridge, they build a cardboard elephant and run around it boobs a floppin. Then a cut to a fat guy laying on his side, a clock strikes 12 and everyone runs away. The elephant is picked up by the MomNDad productions guy (Ukawa N.) and he dumps it into the trashcan on the beach. Really cheap and cheesy. The women did the cuts for 100 bux each 2 were from the Lusty Lady in San Francisco, a jack off joint. Then this drooling head of a guy starts bobbing up and down with blurry topless women in the background with a bunch of styro syntho noise happening. The song is a cover of Canned Heat's hit "Going up to the Country" with a noise lifesaver at the end. That was cut from the MTV showing. Topless is ok after 9pm on MTV Japan.
News - June 6, 2002.
According to the official Masonna webpage Masaya Nakahara is to DJ at "Fan Kansha Day?! VOL.5" (2002.07.17.):
Loft - Shinjyuku, Tokyo, Japan
Haino Keiji + Yamazaki Maso
Machinegun TV
DJ: Masaya Nakahara
News - December, 2001
Vanilla Records are hoping to release their long-awaited Violent Onsen Geisha/Yellow Cab split C-10 in 2002. Sadly, it seems the Violent Onsen Geisha video also planned by the label has been abandoned.
Thanks to Michio Tejima for notifying me on this.